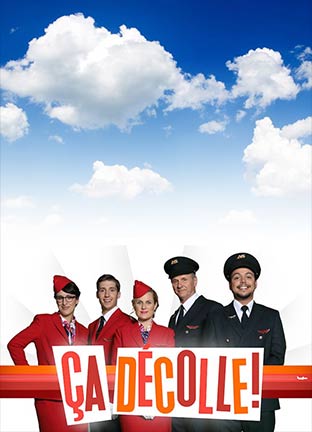 Genre: Comedy
Original Title: Ça décolle!
Year: 2016
Original version: French
Duration: 13 x 30′
Subtitled in: English
Takeoff!
A new experience in situation and sketch comedy, Air Superior features a charismatic flight crew who are sure to fill your trips with a turbulence of fun. Welcome aboard Air Superior… and buckle your belts!
Director: Martin Talbot
Writers: Daniel Langlois, David Leblanc
Cast: Anne-Élisabeth Bossé, Mehdi Bousaidan, Marie-Soleil Dion, Pierre-Luc Lafontaine, Michel Laperrière
Producer: Joceline Genest